COOL Science Blog
Penguins at Dudley Zoo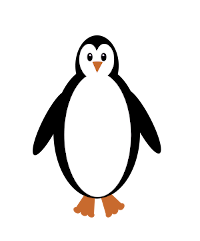 20th January 2021 was Penguin Awareness Day at the Dudley Zoo & Castle in the West Midlands, you can listen to and watch a video about Humboldt Penguins on their website.
With the Dudley Zoo Penguin-Cam you can check up on the day to day activities of the residents of Penguin Bay – and the seagull interlopers!!
Make your very own miniature Penguin model from our Eugy range
21st January 2021
Further Information
Dudley Zoo was opened in May 1937 and covers around 40 acres of the 200-acre densely-wooded grounds of the 11th century Dudley Castle.
The Zoo is popular not only for the animal attractions but also for it's remaining original buildings, which are of great architectural interest having been designed and engineered by Berthold Lubetkin's Tecton Group who were renowned for their continental modernist style.
External Websites
Learn more about the Zoo and Castle on the Dudley Zoo website
The Royal Institute of British Architects have a wealth of information on their website.
Whilst we endeavour to ensure that any references to external websites are accurate and relevant to the subject discussed in our blog entry, they are only provided for the purpose of further information the reader may wish to explore.
Their presence is not meant to imply that COOL Science endorses or guarantees either the information found therein, or the organisations, companies or persons who own those websites.
We can take no responsibility for the maintenance or contents of external websites.
All of the content in these pages is the intellectual property of COOL Science
Please read our Copyright Notice for more details